Hook up top tips whilst COVID-19 is here
28 March 2021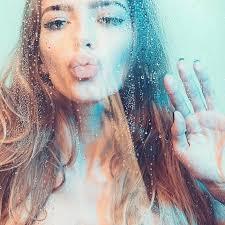 The world and our day to day lives have seen a huge cultural change and shift over the last 12 months. The COVID-19 global pandemic has seen the coronavirus sweep across the globe leaving havoc in its wake. Businesses have closed down, companies have gone into liquidation, and shops are struggling to stay alive. People go out a lot less (if at all depending on where you are living right now) and more than anything else, some people haven't survived. For those people, we are most sorry.
So some things have changed and some of those changes may stay for the longer term. People working from home have found that they can be just as productive and that they like it more which could lead to more people working from home in the long term. Companies that previously took the stance that working from home would not work have been proven wrong. On the other hand, there are some things that have not, and will not, ever change. One of those is our drive to hook up.
Hooking up has become much harder during the pandemic. Meeting people face to face became difficult for a period of time, and even as things have become easier, we have all been trained into meeting people less. The bars, pubs, and other places where one would normally hook up with a girl or a guy are empty. It really was like the song "Ghost Town" by the Specials for a while. Did that mean that adult dating came to end? Did people just give up on ever being able to hook up with anyone ever again? The answer to this, is of course, no.
There are still ways to find a fuck buddy or someone to have sex with. Online has become the most used medium. You do still have to be careful when hooking up, but there are some steps that you can take when hooking up to reduce the chances of catching or passing on the coronavirus.
Avoid exchanging saliva
Kissing is an instant exchange of saliva and this is not good for infection control. A good way around this is to make a game of it, can you have sex and tease each other without ever kissing or snogging?
Wash
Washing your hands and face in clean water with soap both before and after sex can make a big difference to infection control. Easily done!
Showering
This is the best choice. A shower before and after sex is a much more robust decontamination… and if you are going to do this, it gives your hook up permission to be as messy as they like during sex! Take from that what you will!
So here are my top three tips to increasing safety when having sex in the time of COVID-19.