Being Sexy - Size Matters for men - Weight vs Muscle
28 April 2017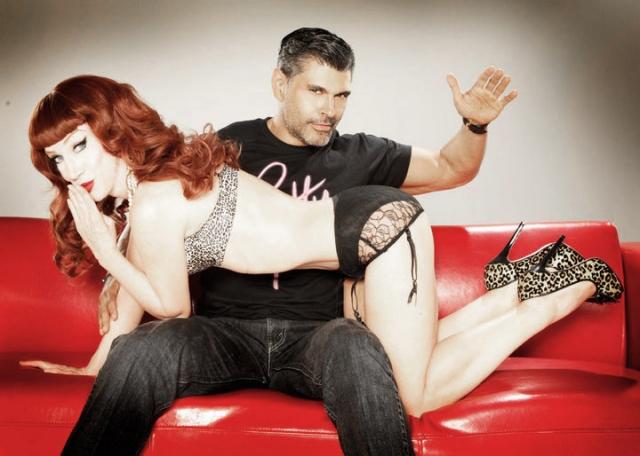 Some change has caused you to want to make an effort to get laid more, to go out there and have sex. This change could be a number of different things. It could be that your regular squeeze is no longer around for some reason, and that means you are on the hunt for a new one. It may be that you have decided you want a second fuck buddy to juggle with the first. It may be that you are looking for a threesome, and the only way to get it is if you can find a second person to have it with. Or maybe you have been out of the game for a while and you have found your mojo again, and if this is you do yourself a favour and don't beat yourself up about your "rest" period, everyone needs time out of the game now and then, you are no exception. Cut yourself some slack and just focus on being back in the game and the present, the past is gone and there is nothing that can be done about it, so there is no point worrying about it.
So you want to be more sexy, more attractive. The first thing many men do is the same thing that many women do, they look at their size.
What men do
No I don't mean their penis size! I mean their body size. It is not just the size, it is actually both the body size and body shape. This is actually very logical. The first thing a woman judges about you is how you look, if you appear to be sexy and attractive. So there is logic to this. There are two things that men look at in terms of body shape. Weight and muscle.
Yes, losing weight works
No one wants to be dating the fat guy. So if you are overweight, dropping the extra pounds is a definite move that will help you get your new fuck buddy. You will also feel better for it, healthier, and that will lead you to be better in bed. Do it.
Gaining muscle – do this for you not her
Contrary to belief, you don't have to be super muscled in order to get a girl. Look around you, plenty of women are dating men who are not Arnold Schwarzenegger! Having some level of muscles of course helps a little, but in terms of effort you are better off spending time out meeting more women than hitting the gym every day. If you can do it for yourself, for your self confidence, your self esteem then that is great and do it. Do not do it to get instantly laid, it will not pan out how you think.